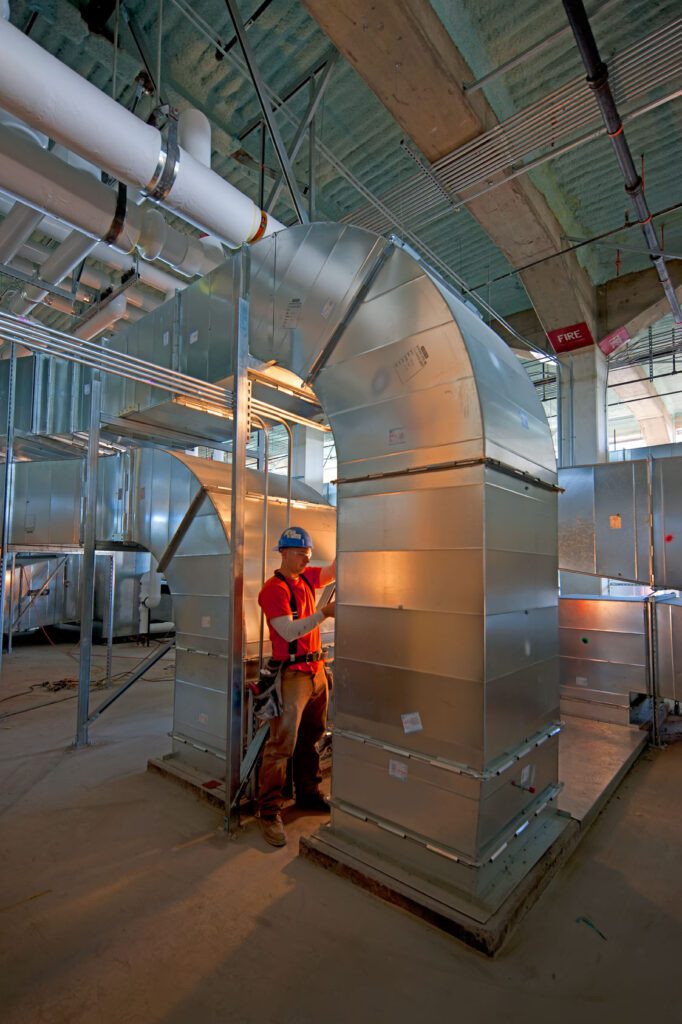 The Airco Service Department was created to support all aspects of operating and maintaining existing commercial buildings. It often begins with the commissioning and start-up of new construction or special projects. Airco Service specializes in custom-tailored maintenance programs required to keep the equipment fined tuned and operating efficiently, minimizing downtime and increasing equipment life expectancy.
Airco Service Technicians
At Airco, technicians undergo an extensive five-year training program while working hands-on in the field with seasoned journeymen. Our Union technicians receive factory training from our manufacturers and distributors, which is extremely important in keeping up with technological changes in today's fast-paced world.
The Service Department is focused on providing all services required to manage buildings and maintain building comfort. Airco has been serving Northern California for over 40 years, providing the highest level of service in construction, special projects, sheet metal fabrication, automated controls, mechanical and plumbing engineering, and continued service support 24/7.